Barkee Inspection Services
Master-Certified Home and Property Inspections throughout all of the Vancouver, WA/Clark County and the Portland, OR - Metro
(This includes the areas of Vancouver, Portland, Camas, Battle Ground, Ridgefield, Beaverton, Hillsboro, Tigard, Tualatin, Gresham, West Linn, Lake Oswego, Oregon City, Washougal, La Center, Woodland, Stevenson, Carson, Longview, Kelso, Milwaukie, Wilsonville, Woodburn, Molalla, Clackamas, Gladstone, Happy Valley, Forest Grove to name a few - Please call and we will be happy to help you if we can!)

Not just another home inspection company,
just a better home inspection company.
| | |
| --- | --- |
| | Education AND Experience that sets us apart, with degrees in Engineering and Business, and also a Licensed Contractor. Let us help you. |
| | Fully licensed by both Washington and Oregon states. Washington became a full home inspector licensing state effective 7/1/09, which requires extensive training, experience, and national testing. Only trust your inspection to true professionals that are fully licensed. (State of Washington Licensed Home Inspector #429, State of Oregon Certified Home Inspector #503, Washington Structural Pest Inspector #64667, Oregon Dept. of Agriculture Commercial Pesticides - Structural Pests #167036). |
| | Full-time home inspector since 2001. |
| | The Siding/Exterior Specialists. Over 25-Years exterior inspection experience, including siding materials and their installation. The Recognized Expert when it comes to Sidings. |
| | Health & Safety focus throughout the entire inspection process. Protect your family. |
| | State of the art Technology, including handheld computers and digital photography. |
| | Master-Certified Home Inspector #1341 by the American Institute of Inspectors. This "Master" designation comes after reaching extensive levels of experience and continuing education, from levels of "Associate", then "Certified", then "Senior", and finally "Master". See the Our Credentials section for more details. |

The Importance of a Certified Home Inspection
Purchasing and maintaining a home is a major investment. Most people do not have the trained eye necessary to see all that a professional Inspector can see, much less the time to thoroughly go through a home from top to bottom. Let the professionals at Barkee Inspection Services provide you with the information you need to make the right decision for your future. If you hesitate to pay for a professional, consider what it may cost you to hire an amateur!
Health & Safety Emphasized Throughout
Health & Safety is always considered at each stage of the inspection, throughout the entire evaluation process. We work hard to protect your family.
Read a few testimonials from satisfied customers on our Client Comments Page.

Doug Barkee Guest Speaker at Home Inspectors Conference
With Doug's many years as an expert of siding materials, their installations, and exteriors in general, he was asked to return as a guest speaker at the American Institute of Inspectors Fall conference in Portland. He has been a guest speaker at a few conferences now.
See the Press Release for more details.

Doug Barkee featured on Portland TV station KATU
Doug Barkee was selected for a special "Problem Solvers" segment called "Thinking of buying a home? Be Wary of tall tales". He was interviewed and filmed while inspecting a house regarding some of the important aspects to consider when buying a home. (Note: While the information overall was good, we did not come up with the list or the questions, as we would have selected a few different key points to be aware of, at least from a home inspectors perspective!)
Read the story and view the video (Once you are at their site click on "Video" below the story's top photo)

Douglas Barkee also partner in Home Inspection training business
See the Press Release for more details.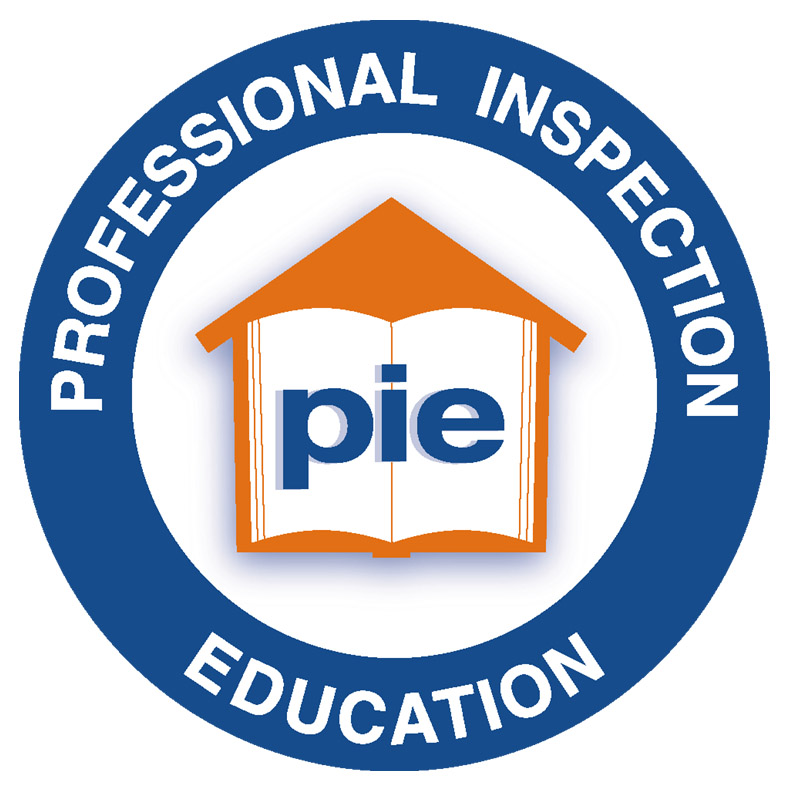 View Sample Reports
Go to our Frequently Asked Questions (FAQs) Page
View our latest Literature
(Click to view in PDF file format - If you need the latest FREE Acrobat Reader software, please follow the Adobe link on our Links/Resources Page)
Please view all of our literature on the (what else!) Our Literature Page.

Barkee@Home e-mail Club
Please sign up for our FREE e-mail club, where we will periodically pass on home maintenance tips, safety ideas, information on product recalls, etc., of interest to families and homeowners. Just another way we are striving to be your homeownership partner.
Go to our Home Maintenance Page

Professional ● Thorough ● Reliable
Call us today for an appointment or quote.
Barkee Inspection Services, Inc.
Vancouver (360) 574-5600
Portland (971) 409-5800
fax (360) 258-8397
6101 NE 102nd Avenue, #14
Vancouver, Washington 98662